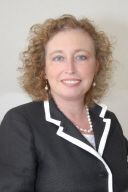 I have received my BA degree in liberal studies from Tel Aviv
University in 1998.
My training as a therapist began with a master's degree in
clinical psychology Dominican University of San Rafael, in 1995.
Subsequently, I have trained and worked in a variety of clinical
settings in San Francisco, which afforded me the opportunity to
gain experience in working with diverse clinical and ethnic
populations.
Psychology Intern, Sunset Mental Health Services, San
Francisco
The Sunset Mental Health clinic was the setting for my first
encounter with the massive wave of Russian-speaking
immigrants that came to San Francisco in the 90s. There were
very few Russian-speaking clinicians at the time, and little
experience with the particular needs of this new population.
Since psychiatry was associated with a great deal of shame
and stigma in the former Soviet Union, the challenge was to
modify the American model of mental health in such a way that
it is culturally sensitive and acceptable. In addition to the
traditional short and long-term individual and group therapy, we
developed tools for crisis intervention, case management,
evaluation and processing of Social Security disability claims,
and psychosocial therapy for Russian-speaking clients.
The Sunset Mental Health clinic was also my first experience
working with the more sever spectrum of psychiatric disorders,
as well as dual diagnosis patients, with drug and alcohol issues.
Psychology Fellow, UCSF/Mount Zion Outpatient Psychiatry Department
Here, I continued working with adults, mostly monolingual,
Russian-speaking émigrés. Psychedelically oriented long and
short-term work with patients suffering from major depression,
bipolar illness, somatoform disorders and anxiety disorders. A
portion of my practice was devoted to providing therapy and
supportive counseling for women recently diagnosed with breast cancer as well as those in the metastatic stage of the disease.
Psychotherapist, UCSF-CPMC Psychosocial/Lifestyle Intervention Trial for Breast Cancer
Provide group psychotherapy for women recently diagnosed
with breast cancer, as part of a research trial designed to
compare the efficacy of individualized vs. an integrated
intensive support program for women with breast cancer.
Psychotherapist RAMS—Richmond Area Multi Cultural Services
Psychotherapy and case management to Russian speaking
adults, with Axis I and Axis II diagnosis. Supervision for MFT
trainees and interns.
.
Mental Health Counselor and Russian Program Coordinator
Geriatric Services, Family Service Agency of San Francisco
Coordinate a comprehensive mental health program for
monolingual, Russian speaking seniors (age 60+) émigrés
from the former Soviet Union. Program components: day
treatment, outpatient counseling, home visits, medication
management, case management and referrals.
Psycho-educator, Kaiser Permanente Medical Group, San Francisco
Lead a four-week educational group for patients with chronic insomnia, based on a cognitive behavioral model.
Counseling Trainee, Marin Rape Crisis Center
Crisis intervention services for clients in acute distress following
an incident of rape or sexual assault. Ongoing individual and
group therapy for rape victims and sexual abuse survivors.
Provided referrals and arranged for emergency services.
Assisted clients in working with the criminal justice system to
obtain restraining orders, determine victim-witness eligibility, etc.
Education
1992-1995 Dominican College of San Rafael, Department
of Counseling Psychology
Master of Science Degree in Counseling Psychology
1984-1988 Tel -Aviv University, dual BA degrees,
History and Political Science
Awards
1995 "Outstanding Student Award",
Dept. of Counseling Psychology,
Dominican College, San Rafael
Affiliations
1993-Present CAMFT—California Association of Marriage
and Family Therapists
1999-20004 School for Lacanian Psychoanalysis, Berkeley.
2005-Present NCSPP, San Francisco